Choice of foundation that would work on my skin, was pure torture! Matching the shade to my skin complexion (different with every brand), testing brands, matching formula with my skin type, taking into consideration expected effects – all of that made me look for perfect foundation for months. And then I found it! Let me introduce to you my favourite, meet ColorStay from Revlon.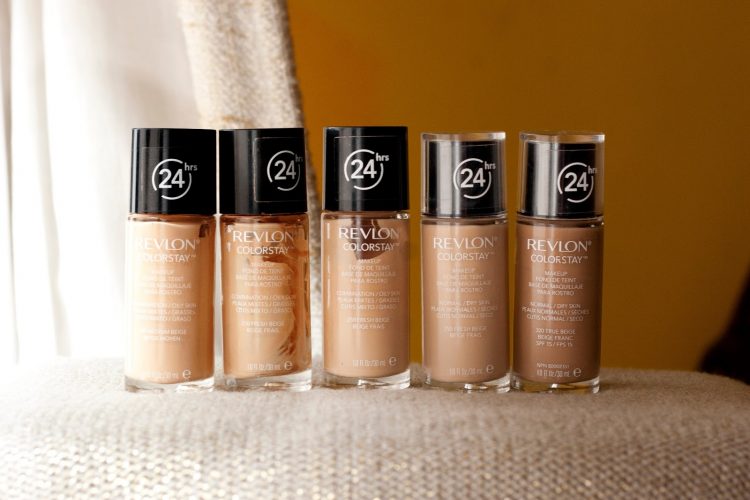 I use ColorStay foundation for quite some time now. I bought the first one in special offer one day, for half of its regular price. If it wasn't for the offer I don't think I would buy foundation in the regular price. And I would regret that! Before ColorStay I was using mostly BB creams, so basically I was moisturising my face skin with a topping up the colouration. I couldn't go back to that, because I know how beautiful can look my face with foundation. Perfect and even. 🙂
To the point. Revlon released several shades of ColorStay Makeup, which are supposed to give 24h of flawless skin. ColorStay already became iconic face make-up product, which amazing properties are valued by millions of women, like me. Foundation formula contains vegetable extract, silk proteins (great for smoother hair), UV protection, retinol (vitamin A) and vitamin E. Undoubtedly, Revlon has a lot of assets, but there are couple of flaws as well. I enlisted them below.
Assets of Revlon ColorStay Makeup 24h:
perfect cover and camouflage effect,
13 different shades,
long lasting effect up to 24h,
easy application thanks to great texture,
UV protection,
smoother and nourished skin,
natural effect,
efficient.
Flaws of ColorStay 24h foundation from Revlon:
price (I buy it only in special offers),
not matching with powders and creams (it doesn't go well with every product).
As you can see there are more advantages then disadvantages, so it shouldn't come as surprise to anyone why Revlon ColorStay is my favourite. ColorStay Makeup is surely perfect solution for oily and combination skin. It probably won't work for everyone, but for my needs (and those are small, because my skin isn't very problematic) ColorStay is perfect.