Which one of you have already heard about Nanobrow? Perhaps you're currently using or have used this eyebrow serum? If so, share your thoughts below. If not, then go on reading what I have to say about this beauty product.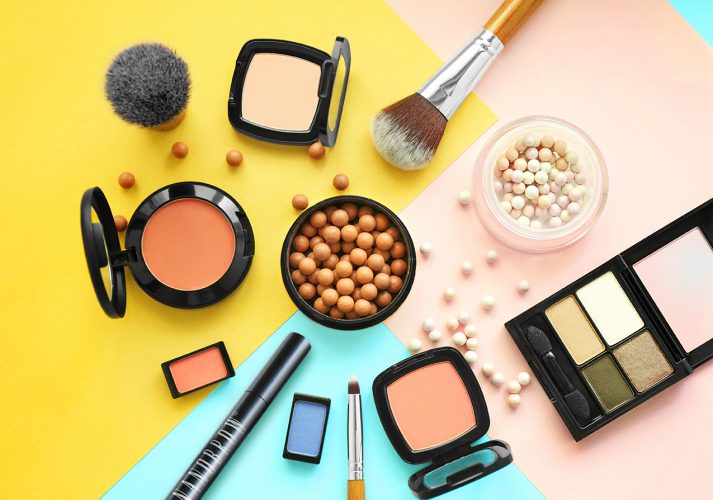 Let me invite you for eyebrow serum review!
I'd like to begin with stating that my eyebrows were driving my crazy for a really long time. They were troublesome because I had to spend plenty of time on arranging them, darkening and covering up imperfections with a brow pencil. On days when I didn't do brow makeup, I used to tell others that on that day I was inspired by the 1920s. Do you think that anybody fell for this excuse? Sadly, nobody…
My narrow eyebrows didn't fall into the pattern of the prevailing beauty trends. I even thought to get permanent eyebrow makeup done, but at the back of my head I heard a voice telling me 'don't do this, don't do this…' And luckily I didn't because I found a way better solution to my brow-related problems.
My way of getting stunning eyebrows – NANOBROW <3
Nanobrow is a professional eyebrow serum that leaves behind all cheap and completely useless counterfeits.
Speeds up eyebrow extension, regenerates and improves volume.
Works like a beautifying serum by intensifying color and boosting shine.
Makes brows more manageable because when healthy, eyebrows are easier to style and look better.
Prevents eyebrow diminishing that occur mainly during cold seasons.
The very first thing that hit me were the effects that Nanobrow is able to produce. Most manufacturers promise that their product improves the look of eyebrows but only this eyelash serum nourishes and moisturizes brows, makes them fuller-looking, regenerates them and enhances. So many in such a tiny tube – amazing!
Is Nanobrow hard to apply?
Don't bother about this. At the beginning I was worried myself whether I would be able to apply the serum correctly. When I saw that it's so runny, I was afraid that some of it might get into my eyes.
No worries! It turned out that Nanobrow is a user-friendly eyebrow serum. And by saying 'friendly' I mean that getting used to daily application of Nanobrow comes naturally. And the applicator is so convenient that applying the adequate amount of the serum to eyebrows is banal. I'm not kidding.
Nanobrow use in 3 steps
Remove makeup as always.
Pick up a portion of eyebrow serum and apply it to left eyebrow.
Repeat the procedure on right eyebrow.
What good things does Nanobrow hide inside its tube?
As the last thing I'd like to tell you that Nanobrow is worth buying not only because of the effects it creates (well, daily struggling with eyebrow pencil and wax are troublesome) but also because of the fact that this is a really good beauty product.
Nanobrow was not tested on animals. Neither it contains substances of animal origin, therefore those of you who are vegans can use the product with clear conscience.
When it comes to the composition, this eyebrow serum offers nothing but marvelousness: vitamins, minerals, herbal extracts and growth accelerating substances:
Baikal skullcap extract
provitamin B5
ginseng extract
soy germ extract
wheat germ extract
arginine
glycerin
This product doesn't contain any harmful preservatives, parabens, colorants, aromas, silicones, SLS and SLES. This investment pays off. Although you have to spend quite a sum on the eyebrow serum, for the very price you receive a well-designed product which quality can't be compared to any other similar brow enhancing cosmetic found in a drugstore.
Today my eyebrows are beautiful, dark, thick and I don't have to spend so much time to enhance them as I had to a few months ago. Sometimes I leave home without applying any brow makeup and… nobody can tell the difference! My eyebrows look healthy and beautiful.
Tell me if you like this product!
20 Comments "Review alert: Nanobrow eyebrow serum (from thin to full-looking brows)"
i know Nanobrow really well and like it very much so i'm not that surprised by this new thing. It is one of my must-haves.

Can you tell some more about ingredients? Cool thing there's plenty but maybe you can shed some light on thier action

patty, is it so hard to just type it in the browser and read… ?

I bought it after reading your review and now waiting for my parcel. For what I see in your post I shouldn't be dissapointed. I can't wait to use Nanobrow! 😛

I'll tell you the truth. You can read dozens of reviews and it will be good for nothing cause this type of cosmetics work differently for everyone. Luckily the composition in Nanobrow is amazing so it works for everyone! Seriously, I don't no a single soul that this serum wouldn't help and plenty of my friends use it. So, I think it's worth it. 🙂

i don't know if it's such a good idea to talk about those cool cosmetics on the blog, damn! my wallet later cries it's eyes out xd

I apply for 2 weeks now. Great effects!!

Hey, you're reading my mind honey! Was just looking for some cool brows product cause lately mine look dire. Now I know what I will get 🙂

i think i'll wait for some discounts

How long one bottle lasts? Sounds tempting but if it runs out after a month then I need to get at least 3

My brows look like fine lines so I know what you talk about… it's great that there is something like nanobrow, getting one now!

I had my past with cheap conditioners, disaster, Im surprised my brows still exist. Now I use Nanobrow and after a week I can see brows are prettier and stronger. Perfect cosmetic!

Hi, great review, love checking up with you cause your reviews are reliable and no bullshiting about what is worth getting, awesome! Kind regards.

I'm curious about this serum cause it's the one one with such ingredients. As far as i see, Nanobrow is a 10, perfect effects!

How much is Nanobrow, someone?

darn, ishould have made before and after photos of my brows treatment with Nanobrow, effect is stunning! Never before have ever had such a beautiful, thick and dense brows. Amazing!

I'm in! Nanobrow is the best eyebrow serum, tomorrow I'm getting one too!

To me matters Nanobrow has no preservatives, parabens, colorants, fragrances, silicones, just amazing!

Use of Nanobrow seems so easy! I read quite a lot about it and it's pretty highly valued serum for brows. Your review has made me certain that this is the serum for my brows 🙂

Hey, great, reliable review, it made me get Nanobrow and I cant wait to start using it because this serum has the best opinions. I'm certain it will work marvollous!