Making good make up is not the matter of only good products but more importantly of how we going to use them. Here are the most common make-up mistakes we have to learn to avoid.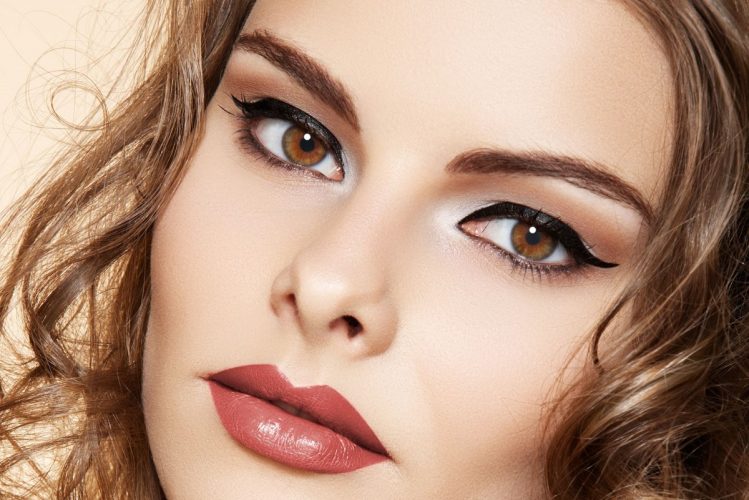 The first mistake involves foundations and concealers. It is important that your foundation shade is one tone lighter than your skin tone. If you don't wear a foundation but only concealer you want to match it exactly to your skin tone. We all love that glamour, light under eye Kim Kardashian's make-up but, unfortunately, for most of us it will not be the perfect one. What's worse, if you have a dark circles under your eyes you will get the opposite result. Applying light, banana tone concealer will make them more visible. Using light concealer will highlight our imperfection according to the rule: lighten what needs to be highlighted and darken what needs to be hidden. For women with dark circles under eyes the best is 'peachy ' concealer so it won't make this are to stand out. What is more, you should apply concealer not only on under eyes area but also on the sides of your nose.
Secondly, remember to bring your foundation down to your neck to avoid 'the mask' effect.
Thirdly, forget about narrow brows. Natural, slightly filled up brows with a soft pencil will definitely look more natural.
Fourthly, do not overdo your mascara. Too much of looks may messy and fake.
Do not overdrew your lips too much. It looks obvious and not classy. Using lip pencil two or three shades darker than your lipstick is a very bad idea. Using too much of a lip gloss may be distracting and instead of adding slight shine too your lip it looks dramatic and sticky.
Using bronzer and highlighter can bring a healthy glow to your skin . It is easy to cross the line and over apply it. It often looks cakey and cheap. If you blend your bronzer too far down your face it make look like a beard. Use the bronzer only in the area where the sun would kiss your skin naturally.
Last but not least, use strong colour eye shadows carefully as it may ruin the whole make- up.